"Stand" by Karl Martin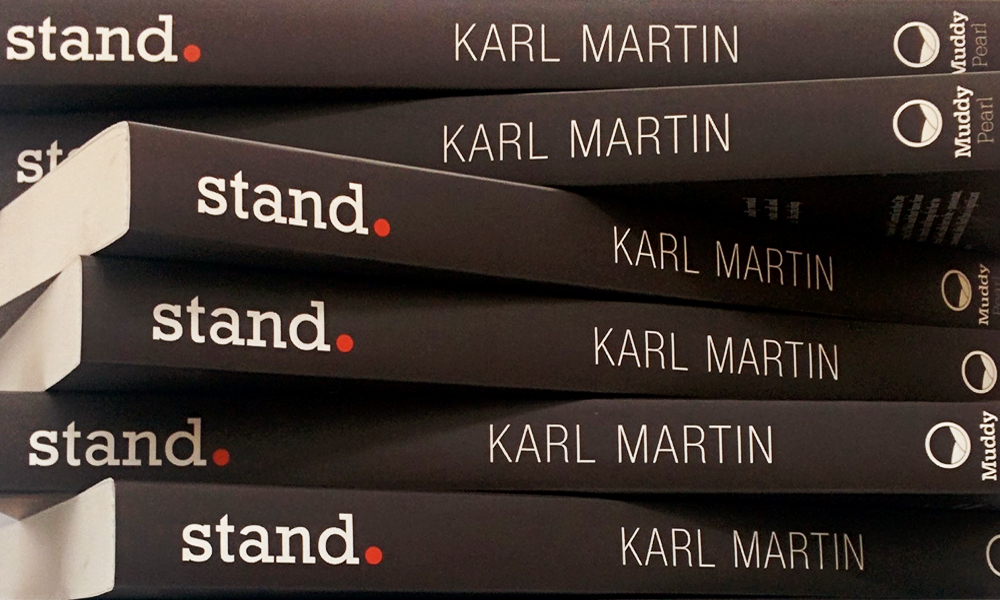 This engaging and easy read leaves you in no doubt that there are things you need to change in your life.
When I first heard Karl Martin preach, I was sitting in a cold marquee at CLAN Gathering.  He didn't mince his words then and he hasn't started to now.  By his own admission his new book, Stand, is a provocation to encounter the risen Jesus and have him transform your life.
For that is Martin's ultimate aim as a pastor, pioneer and author – transformed lives living for the glory of God.  Finding and claiming truth from sources as diverse as Dr Seuss and St Paul, he weaves a tale of deepening dependence on God.  His writing style is engaging and easy to read, but leaves you in no doubt that there are things you need to change in your life – so much so that each chapter ends with a series of reflective quetions and actions to respond with.
"Sometimes we are so controlled, we are only allowing God to do what we have already reasoned that he can do.  Who is God in that ?  We don't like God to have control of our emotions because we don't like to be out of control – it might get messy and people might think badly of us."
In recent months I have been facing up to the perfectionism I carry with me.  Often this can serve as a good thing :  a way of ensuring quality and attention to detail.  But there is a darker side to perfectionism, too.  It is the anxiety that won't let up when I feel overwhelmed by the task before me.  I confess that I often feel this in my walk with God.  I let my perfectionism get in the way of meeting with God in the mess that is my daily life.  I don't feel like I've spent enough time in prayer or Bible study, don't feel like I'm a 'good enough' Christian.
Running the whole way through Stand is this reminder to allow God to be God.  Being a disciple of Jesus means allowing him to direct our lives, giving him permission to stick his finger in our wounds when needed.  It means allowing him to disabuse me of my need for perfection.  Stand is a challenge to the half-hearted life we so often settle for.  It's a call to really live into the fulness of who God has made us to be.
About the Author