'The Guilt Book' by Will Van der Hart and Rob Waller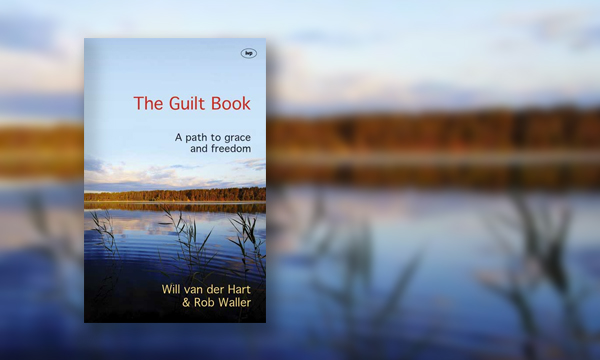 A balanced, caring, healthy approach to what is a major issue for many Christians, recommended for anyone suffering from the problem of endless guilty feelings.
The undoubted strength of The Guilt Book lies in the collaboration between its two authors. Rob Waller is a consultant psychiatrist and Will van der Hart is an experienced pastor, and they combine clear Christian theology with the latest psychological principles to offer balanced and practical advice.
The authors handle the problem of guilt with honesty, compassion, humour and respect. They acknowledge the problem faced by Christians beset by endless guilt; on the one hand, pastors urge a one-off experience of repentance and forgiveness, which is supposed to fix guilty feelings for good. On the other hand, psychiatrists prescribe leaving behind all guilt, even for things which the Bible says are wrong. This polarity leaves a guilt-ridden Christian stuck in the middle, not knowing where to turn. This is a major issue for many Christians, leaving them weakened, under-confident and anxious despite the saving grace of God in their lives.
They also recommend the book for non-Christians, offering a clear, un-pushy Gospel message early on, as part of their approach to true guilt. That's a good thing – but my concern would be that if a non-Christian doesn't choose to trust in Jesus at that point, the rest of the book would be less helpful. I'd say this book is ideally placed to help Christian believers.
The Guilt Book takes the line that we should look carefully at what makes us feel guilty, address genuine sin with repentance and then tackle any remaining 'false guilt' feelings with recognised therapeutic techniques. There are plenty of good ideas here to ease the burden, taken from CBT and other reputable schools of psychotherapy. I learned a thing or two myself and have felt the benefit since.
The book is laid out as a step-by-step work book with plenty of exercises, ideas and examples to keep the reader moving. Although it is content rich, the friendly language makes it easier to read and absorb. The tone strikes a neat balance between taking a reassuring lead and gently offering a range of ideas to try. Waller and van der Hart are particularly good at introducing difficult ideas in a digestible way.
I wouldn't hesitate to recommend this book to someone suffering with guilty feelings. It strikes me as a balanced, caring, safe, healthy approach that will do a lot of people a lot of good.
The Guilt Book : A Path to Grace and Freedom by Rob Waller and Will van der Hart, ISBN 9781783591169, was published by IVP in 2014 and is available from www.ivpbooks.com.  You can learn more on www.mindandsoul.info/guilt
About the Author