Simon Ponsonby
---
A fourth generation preacher, Simon Ponsonby came to personal faith in his late teens. He worked as a butcher, then became an evangelist and church planter, before preparing for ordination at Trinity College, Bristol, where he gained his BA & MLitt in Theology. After serving a curacy in Bradford, he became Oxford Pastorate Chaplain in 1998. Simon took up the position of Pastor of Theology at St Aldates https://staldates.org.uk in 2005, a role that combines teaching, travelling and writing.
In all his ministry, Simon is passionate about combining Word with Spirit. His books include More (David C Cook, 2004/2009), And the Lamb Wins: Why the end of the world is really good news (David C Cook, 2008), The Pursuit of the Holy: A divine invitation (David C Cook, 2010), Loving Mercy: How to serve a tender-hearted saviour (Monarch, 2012) and God is for us (Monarch, 2013).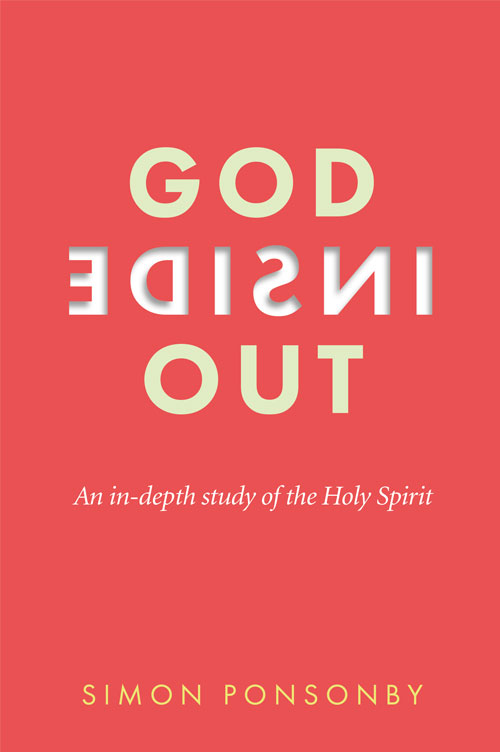 £12.99
Marshalling the prolific references in Scripture, the metaphors, the multiplicity of terms, types and titles and the many insights from church fathers, reformers and more recent theologians, in God Inside Out, Simon Ponsonby presents us with a dynamic and accessible picture of the Holy Spirit as God with us, working in and through us, shaping us into the character of Christ and equipping us for the adventure of serving others.