Dale Carnegie once said that the greatest drive of human beings is the desire to feel important.  Genesis 3 shows that this desire was at the bottom of man's downfall.  Yet the author also shows from Scripture that God uses ambition to motivate people for good.  As an example, Abraham was motivated by the promise of becoming a great nation and of being a blessing to the world (Genesis 12:2).  Moses saw by faith the reward that caused him to choose to serve God rather than the pleasures of Egypt (Hebrews 11:26).
Jesus never rebuked his disciples for their ambition to be great, but rather the way they sought to achieve greatness.  So the author's argument is that ambition is not a sin in itself, ambition becomes sinful when it is not subservient to a love for the honour of God.
R.T. shows how ungodly ambition causes division. 'Whenever you find division in the church you may be sure a bruised ego is not far away.'  Ungodly ambition destroys relationships, undermines the pursuit of holiness and often seeks a 'fast fix'.   As Dr Martin Lloyd Jones points out, many false doctrines can be traced to the desire for a quick result.  The heart is deceitful beyond all things, so we must check our ambitions and make sure it is God we are seeking and God who promotes us.
The central thesis and purpose of this book is that our desire to achieve must be upgraded to wanting to please God alone.  Scripture says: 'we make it our goal to please him' (2 Corinthians 5:9).  Wanting the glory of God must eclipse natural ambition so that we learn to seek the glory that comes from God alone and not from people.  Esther's ambition, for example, was transformed in a crisis so that the glory of God outweighed her desire for personal survival.
R.T. encourages us to meditate on a scripture that captures the essence of godly ambition:
One thing I ask of the Lord, this is what I seek:
that I may dwell in the house of the Lord all the days of my life,
to gaze upon the beauty of the Lord
and to seek him in his temple.  (Psalm 27:4)
The author describes his personal journey from being a man who he describes as overambitious to becoming a man who was ambitious for God.  Reprising a theme that is a hallmark of many of his writings, he focuses on the importance of total forgiveness in this journey. What had been a carnal desire to prove himself was eventually transcended by the determination to practice total forgiveness and keep his eyes on Jesus.
He applies this issue of transforming our ambition to various areas of discipleship such as the use of money, the gifts of the Spirit, the fruit of the Spirit and finishing well.  I was particularly struck by the many 'moments of truth' in his life where a sudden heartfelt conviction about wrong motives produced repentance and commitment to seeking God's glory above his own.  R.T. shows that to want godly ambition means to continue to pursue God, to stay vulnerable and open and walk in the light he gives us.
A checklist for the reader to assess opportunities in life is offered, asking some obvious questions, such as whether our choice would be supported by God's Word, and some less obvious questions like 'what do you suppose the enemy would have you do?'
A.W. Tozer said, 'we can have as much of God as we want.'  And this book is probing that deep question: 'How much of God do you really want?'  The fact that an inheritance has been chosen for us does not mean we will automatically come into it.  Every disciple must work through the tough choices to put God above self in order to 'win the prize' of their full reward at the judgment seat of Christ.   What pleases God most is when our ambition is to please him!  In other words, God looks as much if not more on our heart as on what we do.
This book is especially relevant for leaders and for that 'career' stage from mid-twenties through to mid-life.  But I am well past that age and still found it relevant to me in later life as I think about my aspirations and the legacy I want to leave.
Jesus's sole ambition and motivation was to please the father. 'Whatever drive, motivation and sense of ambition Jesus had when he walked on this earth, he channelled it in one direction in order to accomplish one thing: to fulfil the will of the father.'  That focus enabled him to have the humility to even become the lowest possible shame in order to please God, and ultimately to be promoted to the highest possible place (Philippians 2).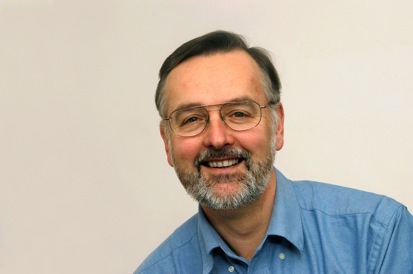 Paul Valler was Finance and Human Resources Director of Hewlett-Packard Ltd having previously acted as European General Manager for Hewlett-Packard's Leasing Business. He is now a preacher and speaker with a mission to inspire people to make the right choices.  Married to Helen, they have two adult sons and recently became grand-parents.