Book Review: Luminous Dark
In the parable of the wise and foolish builders, we are reminded that storms come to the wise as well as the foolish, the faithful as well as the fickle. Christians aren't immune from storms – they aren't possibilities but promises.
In Luminous Dark, we are drawn into the personal journey of Alain Emerson – a wise, faithful follower of Jesus – as he walked through the darkest night of his soul. The writing is a mix of refreshing honesty and painful reality. It is hard to read at times yet almost impossible to put down. As I read, I was blown away by the depth, integrity and humility I found within. As I read, I was reminded of the need to approach my Saviour in all seasons of my life: joy and pain, light and darkness. And as I read, I was challenged by the strength of faith and the intimacy in prayer that I found within.
Luminous Dark is a must-read for anyone walking through a valley or experiencing a storm. In fact, it is a read for all Christians who want to ensure that their foundations are built on the rock when the floods come. I highly recommend!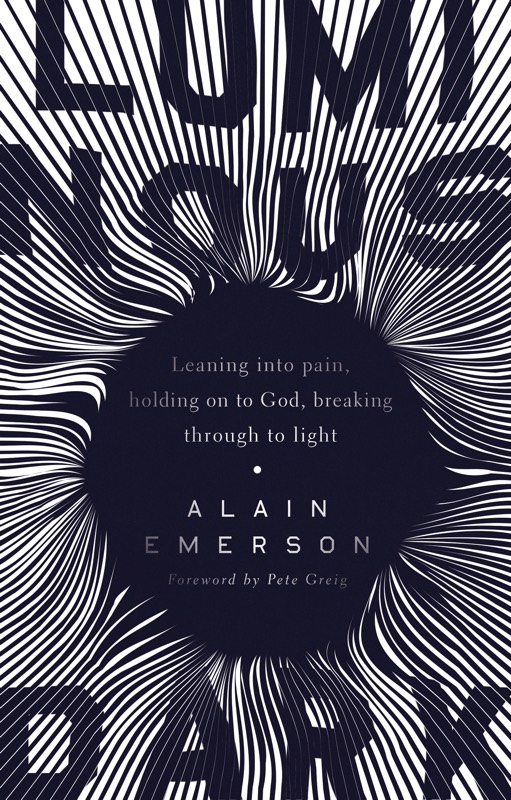 £12.99
When young pastor and 24-7 Prayer leader Alain Emerson lost his twenty-three-year-old wife to cancer, his once firm faith seemed to crumble. In this profound exploration of loss, Alain retraces his journey through the stages of grief, choosing to lean into the pain and to face God with his disappointment. He emerges with a stronger and deeper faith, and a sense of having seen God's face – the one who ultimately restores our joy.
About the Author