O come, Thou Dayspring, from on high,
And cheer us by Thy drawing nigh;
Disperse the gloomy clouds of night,
And death's dark shadows put to flight.
O come, Thou Key of David, come
And open wide our heav'nly home;
Make safe the way that leads on high,
And close the path to misery.
O Come, O Come Emmanuel
Do you sometimes think that Christmas these days just isn't like the "good old days"? Do you find yourself wistfully wishing for those years when you were young and full of anticipation for a snow-blanketed Christmas morning, a bulging stocking at the end of your bed, crunching down to church early (because it would always be packed out on this most important day of the year), then heading back home for the magically appearing platters of sumptuously seasonal food (for which you had had to do no preparation other than maybe lay out the cutlery and crackers) then enjoying an afternoon of sharing the delight of ripping into endless multicoloured packages, feasting on chocolate despite being full to bursting and watching Her Majesty say a few words of wisdom, before crashing out on the sofa in a food coma among your new possessions and watching with glee as your family attempted some of those awkwardly entertaining Christmas games? Maybe your version is very different to mine, but I think many of us have an "ideal Christmas" in our head, and the reality never quite matches up to it, despite our best efforts.
Going home for Christmas, however good, is never the homecoming you hope for. We are always left wanting more.
So why do we have this feeling every year? And in fact, why do our souls long for things we think we once had, when the reality is that nostalgia is very often wearing rose-tinted spectacles? (For me, if I think hard, I can remember the constant bickering of the older family members that marred any get-together and the tears that were frequently shed through my own sense of overwhelm on these merry occasions.) This soul-longing is not exclusive to our generation. Augustine says in his Confessions: "our heart is restless until it rests in you." and in his book, Amazed by Jesus, Simon Ponsonby expands on this:
Restless? More like desperate. [We will] only be satisfied when we come to the home we dream of with God.
We can spend our lives making our homes warm and inviting, building our families, or travelling the world and showing everyone how exciting we are, or working hard to better ourselves, putting every effort in to succeed in our careers, exercising to get the toned muscles we see on billboards everywhere, taking picture-perfect shots for social media (or more likely adding filters after we see how gross we look in the unedited photo) so all our friends at least think we are content and "have it made", but all we are doing is metaphorically throwing these things into a vast hole. A hole that is God-shaped. Like a good jigsaw where every piece is a different shape, only one piece will fit that hole, and it isn't being successful, having a big family, getting ripped down at the gym or reaching a million subscribers on YouTube, or even making our homes particularly festive at Christmastime. As Ann Voskamp* says, "We're ready for Christmas, not when we have all the gifts, but when we are ready for Christ – when we're ready to give all of ourselves to Christ."
As we speed through the last weeks of the year and panic as the days seem to charge by, faster and faster, in the run-up to the season-to-be-jolly, I hope that we can find the time to pause, reflect and consider what we are actually celebrating. Not the exchanging of presents, not the dressing-up of our lives, our homes, our Christmas trees and ourselves, not the coming together of families and friends, or even singing the same old wonderful songs in that packed-out church on a Christmas morning, but the homecoming of our glorious Christ.
St John the Beloved wrote, 'the Word became human and made his home among us'. (John 1:14 NLT) What an extraordinary thing. All the other noble religions say that you get yourself right and ready for God. But Christian faith says God came to us, and he made us right for him.
He came down to earth from heaven. To earth. From heaven. He came to us; we don't have to clamber up to him. We don't have to make desperate attempts to clutter up our lives to reach eternal happiness. He became a little baby, born in squalor, into suspicion, rejection and eventually death, to give us his home. So that's what I want to be thinking about this Christmas. If we rest in him, we will find our home.
When you find the home you have always dreamed of, and meet God, you overflow with joy and worship and give your life and all to him … Most people spend all their lives on this journey and few find home.

Home is where Jesus is.
*Charles Morris, 'Christmas with Ann Voskamp: How in the World to Get Ready for Christmas?' Haven Today, 11 December 2013, haventoday.org
Quotations taken from Amazed by Jesus by Simon Ponsonby.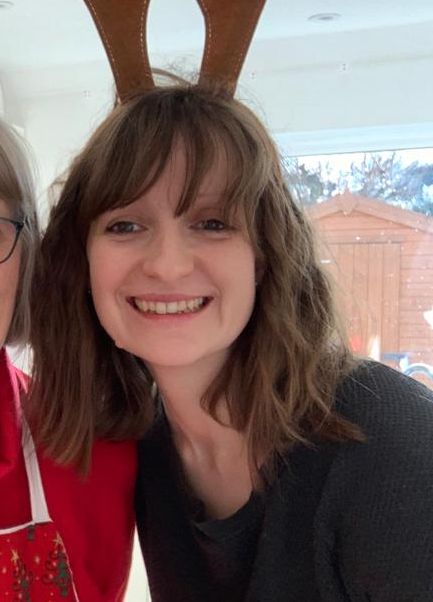 Fi Boon is a freelance writer and editor and has written a number of Bible-based children's books. She grew up with a passion for reading and hopes that her stories will inspire the next generation. Fi lives in Reading, UK, with her husband and three children, who all still love a good bedtime story every night.